Pound picks up on industrial results
European Central Bank announcement high priority today
North America turns to employment figures
Coronavirus concerns are spooking Asian markets, with parts of China closed to the public to try to stem the epidemic. Japanese Inflation data is also expected and is forecast to remain beneath the central bank's goals, so markets are muted in early trading. In contrast, the Australian employment report was better than anticipated; this has surprised markets, now pricing in a drop in Australian interest rates as being less likely when the Reserve Bank of Australia (RBA) meets for their rate decision on 4th February.
Positive employment data gives AUD a boost
The Australian Dollar received a boost from the better than expected data and is looking up in anticipation of the rate result. More key data for Australia and New Zealand follows over the coming weeks, so do ask your currency consultant to keep a close eye on exchange rates in the run up to data releases and economic announcements.
You may also find interesting:
Pound picks up on industrial results
Sterling surged on stronger than expected industry data from the Confederation of British Industry (CBI) report yesterday, and it is now looking like a rate cut from the Bank of England (BoE) is even less likely when the UK central bank meets next week. Whereas markets were previously considering a rate cut to be a fairly high probability, this has dropped to around 50%. Much depends on the outcomes of the Purchasing Managers' Indices (PMI) at the end of the week, which will either support the performance indicators and Sterling or muddy the waters. Watch this space…
European Central Bank announcement high priority today
Meanwhile, markets will be watching the European Central Bank (ECB) announcement today closely, which will set out Eurozone monetary policy for 2020. The new ECB chief, Christine Lagarde seems more positive regarding global economic risks, so we may see a less tentative approach in today's speech. This could affect not only the Euro but Sterling performance, so the Euro's key currency partners will be on the lookout for clues.
North America turns to employment figures
The Canadian Dollar dipped after their central bank decision to keep interest rates on hold, and the CAD now looks to economic data releases for support in the days ahead. Near neighbours in the US will be focused on the employment data coming out this afternoon, with little other data of note today for the US Dollar.
You may also find interesting:
GBP | USD Quarterly Forecast January – March 2020
Have you heard? We've won an award!
In case you missed it yesterday, we won the prestigious new Platinum Trusted Service from review facilitators Feefo.com this week, following six years of award-winning service and recognising continued service excellence from Team Halo. We're very proud and keen to keep up the good work! Find out more about the Platinum Award and Feefo Trusted Service accreditations.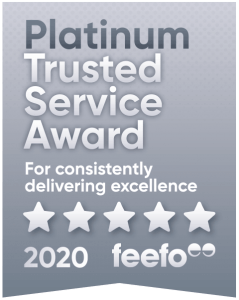 https://www.halofinancial.com/wp-content/uploads/2020/01/China-Geld-Yuan-and-Dollar-scaled.jpeg
1680
2560
Enrico Crispino
https://www.halofinancial.com/wp-content/uploads/2020/01/hflogo.jpg
Enrico Crispino
2020-01-23 10:14:41
2020-01-23 10:14:41
Asian markets suffer natural and economic issues